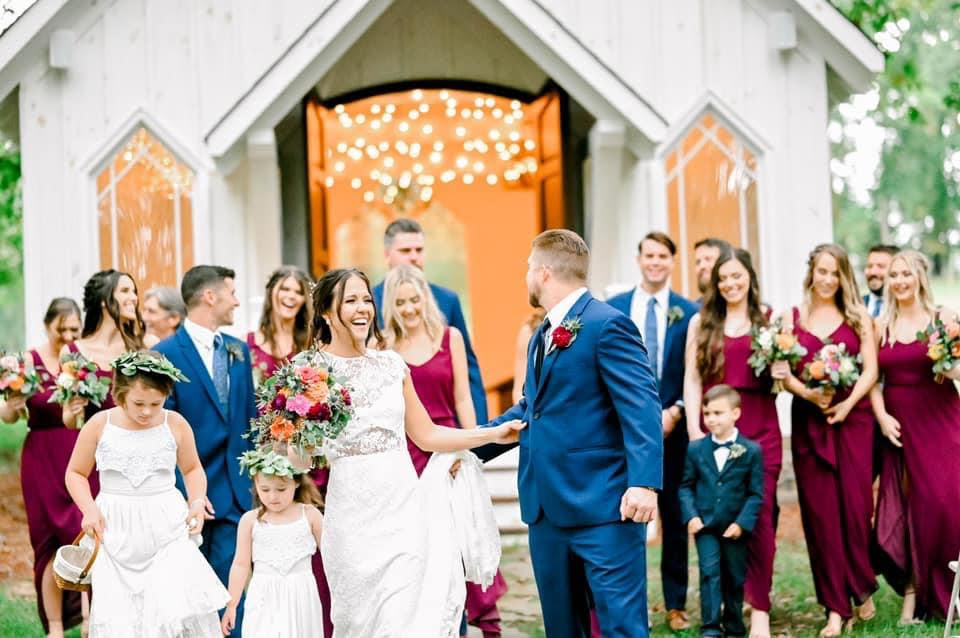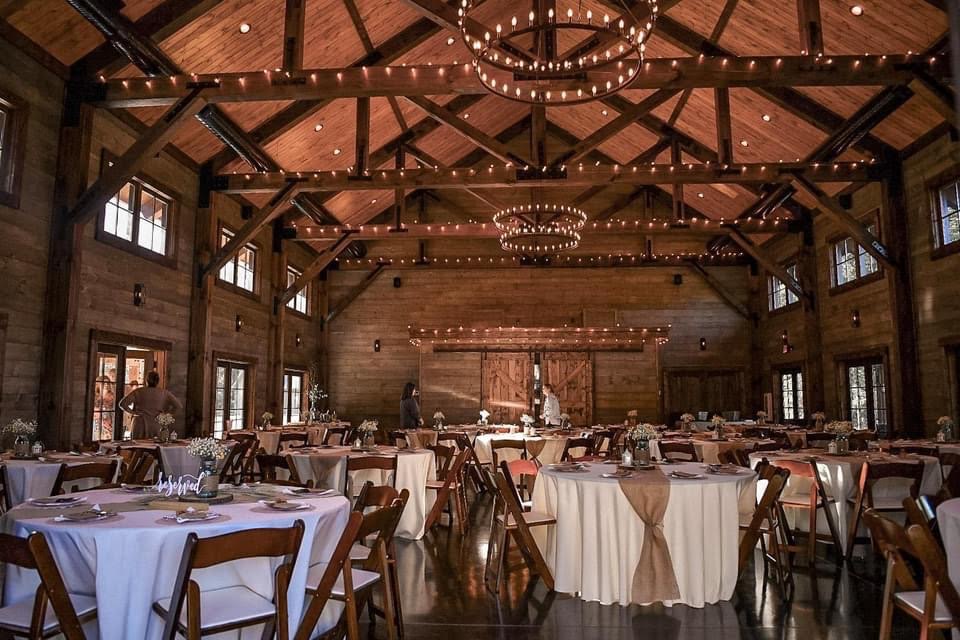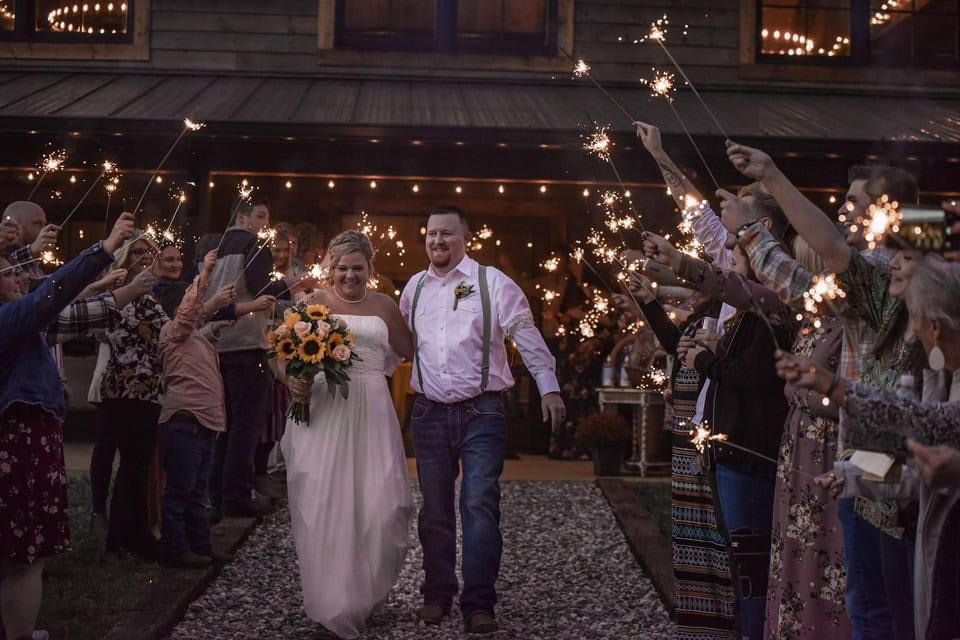 Conley Creek Events
Wedding and Event Venue in Blairsville, Georgia
Conley Creek is a locally owned and operated event venue that was created by Chad and Laura Winkler in 2019. The venue is 10 miles north of Blairsville, Georgia and is situated on a charming 18-acre property that once served as part of a quaint family farm for over 100 years.
We believe in stress-free events at an unhurried pace with a focus on each of our client's unique needs. We invite you to join our family on a rustic, yet elegant, old family farm as you start your life together or celebrate special times with your family and friends.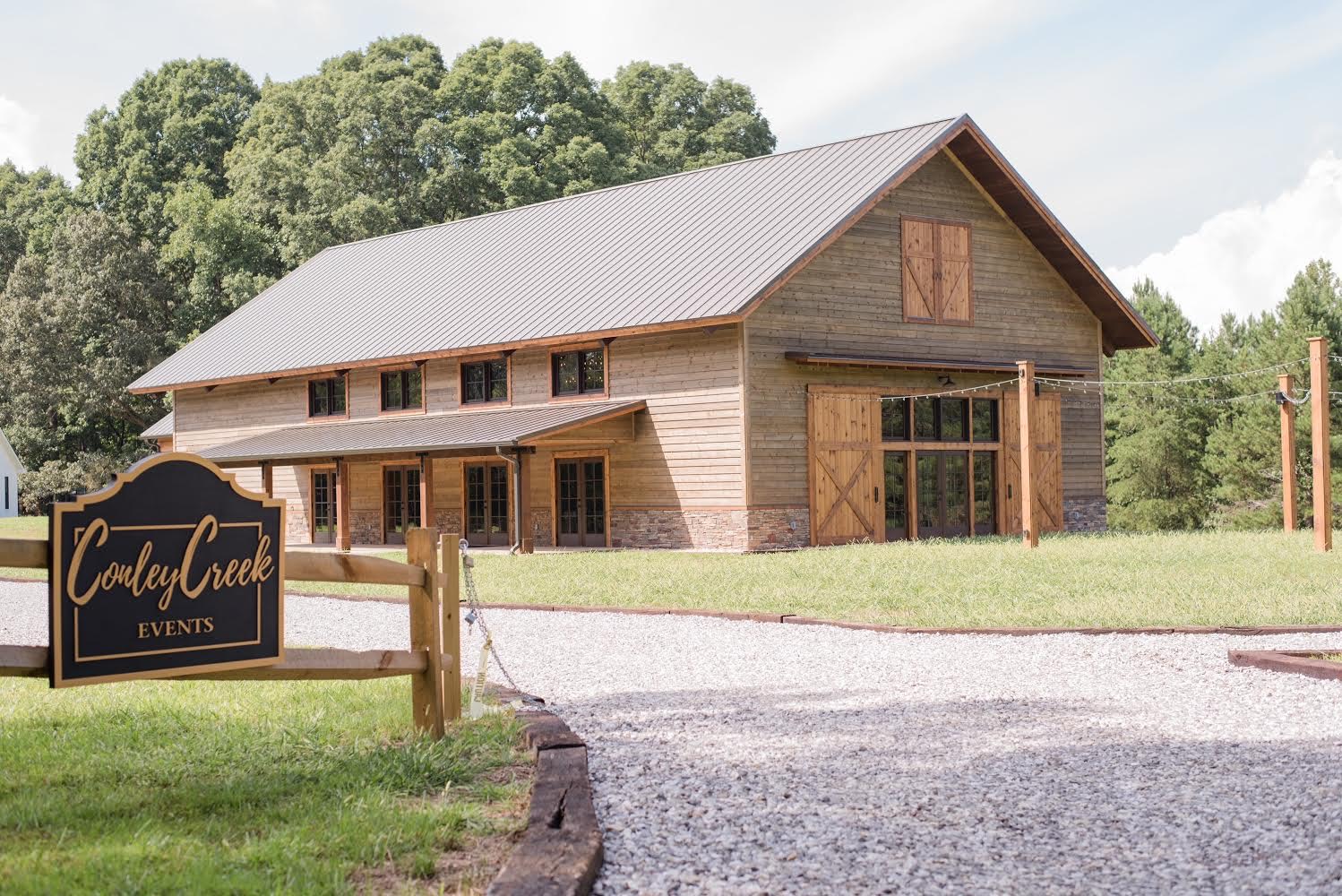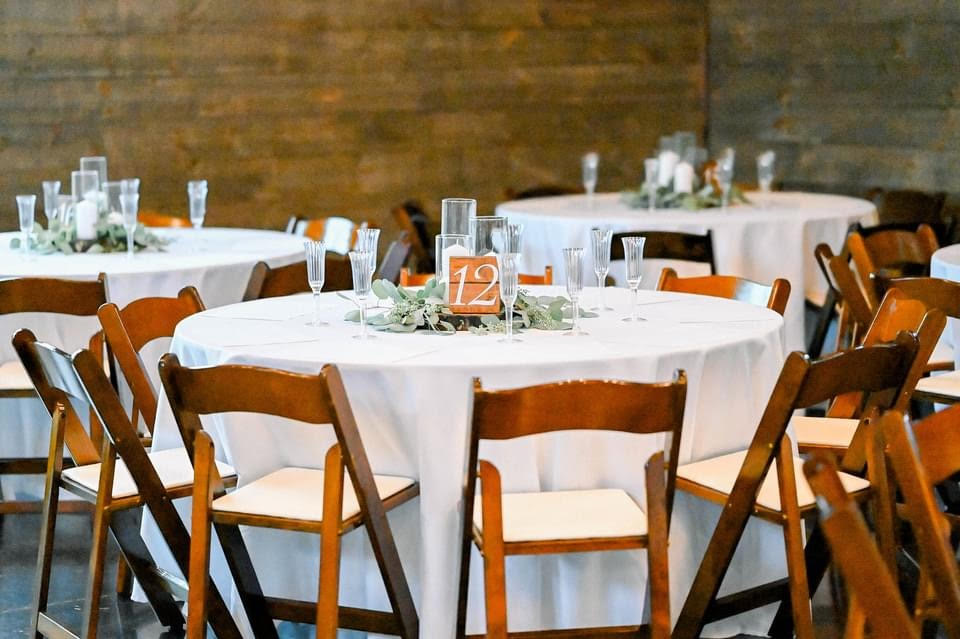 Our beautiful property features an event barn, a wedding chapel, cabins, and more. We have everything you need to make your wedding or event a success.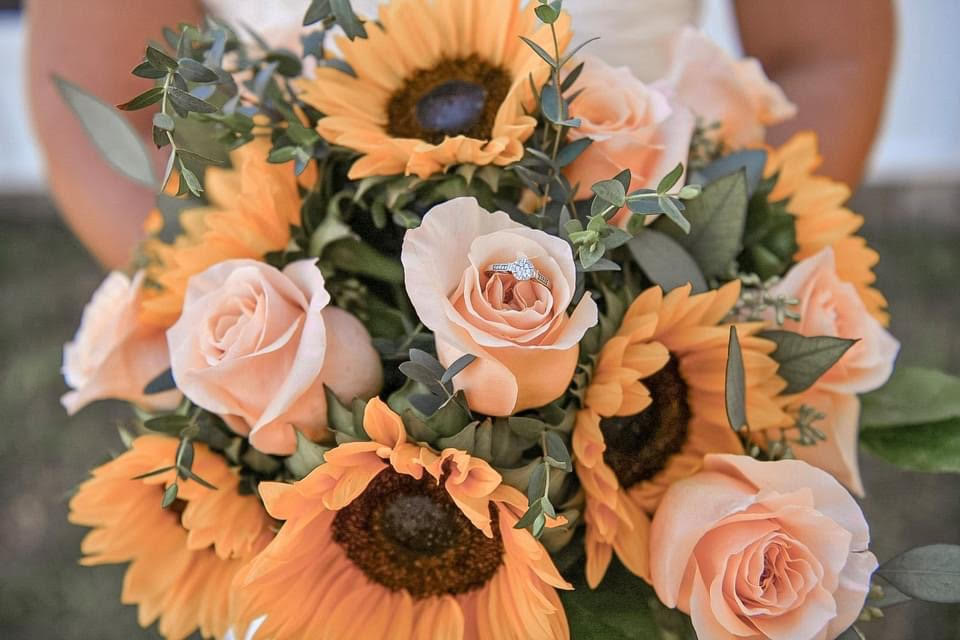 Whether you are planning a wedding, corporate event, class reunion, or any other event, we have several different packages that will work for your event and budget.

Read some of our frequently asked questions and other guidelines about cancellations, venue capacity, inclement weather, and more.
Start planning your event with us today!